PharmaSynergy Winter 22-24 February 2022, Amsterdam
Building upon the success of five consecutive editions (live & virtual), #PharmaSynergy is a global partnering event for dynamic pharma with value-added/niche generics &  generic injectable portfolios. The event offers an intensive content-driven programme and pre-arranged partnering meetings.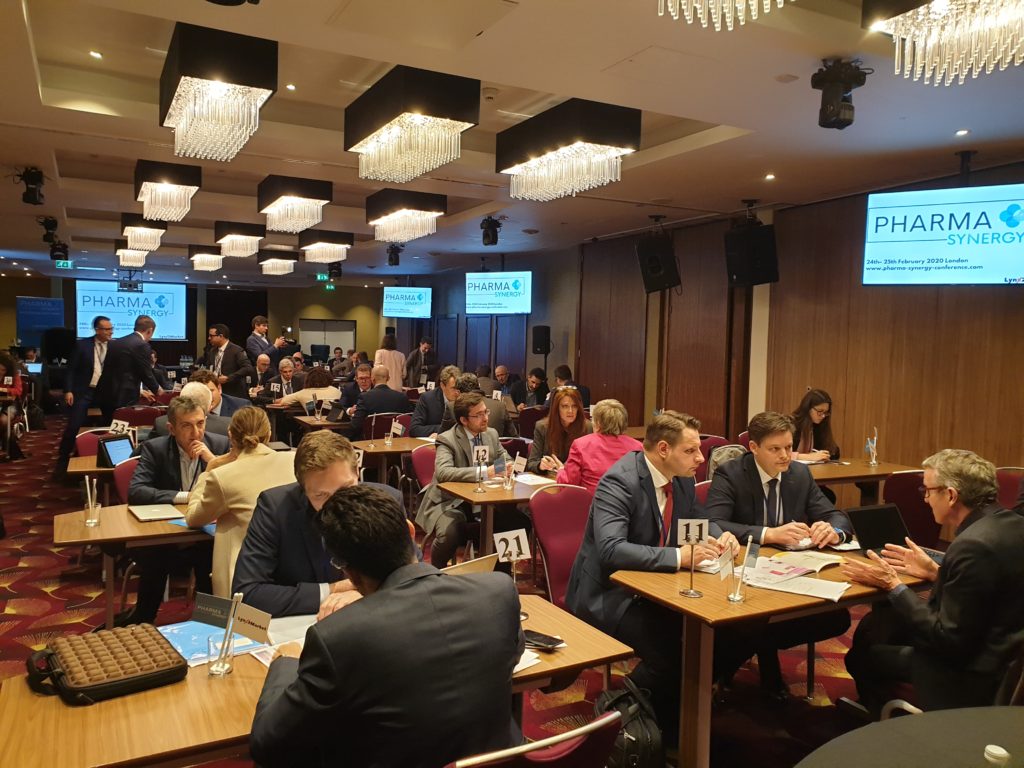 #PharmaSynergy is built around 1-2-1 B2B meetings that connect global pharma BD & Licensing professionals together, empowered further by the content-driven programme. The event showcases pharma opportunities for internationalization, in/out-licensing, investment & portfolio development. While PharmaSynergy is Europe-based, it has a very strong focus on the emerging markets with the delegations coming from LatAm, APAC & TMENA & EAEU/CIS.
Product portfolio focus: Value-added, niche, complex generics, injectable generics
Geography: Worldwide
Key topics:
Advancing Strategy: portfolio development, growth strategies & value creation

New! Injectable generics: assessment of the injectables market landscape and identification of the trends and opportunities within

Geographical outlook of the key growth markets, presented by the regional companies: MENA, LATAM, EAEU/CIS, SEA & China
Efficient partnering structure with peers from across four continents; a carefully composed profile-matching mechanism based on key sector-driven criteria allows for efficient and targeted partnering conversations.
Gopal Rao
Deputy General Manager Global BD and Licensing at LUPIN 
It was such a pleasure being part of the BioPharmaSynergy discussing: "Strategies across the Lifecycle" with my panellists Marco Cerato, Anıl Okay, WEN Ries-SHI and Jean-Baptiste Duval.
Thank you for putting us all together and organizing a great event.
This pharma synergy edition was exceptional , I have just finished my scheduled meetings, and have a lot of perfect leads, creative ideas and relations with a wonderful industry colleagues, more than I have expected and had in previous editions
Bahaa Yousef
BD Director at SAJA Pharmaceuticals