What is PharmaSynergy OTC?
PharmaSynergy OTC is a partnering event for pharma BD & distribution executives focused on OTC/CHC products.
In addition to partnering meetings, PharmaSynergy OTC offers an engaging and informative agenda that delves into the latest industry trends and analytics, successful commercial strategies, and growth drivers, highlighting opportunities in growth markets.
PharmaSynergy OTC runs product-focused B2B partnering meetings specifically designed for companies with portfolios in:
#OTC
#Consumer_care
#Nutraceuticals & #FSMP
#Dermocosmetics / #medical_cosmetics
#Medical_devices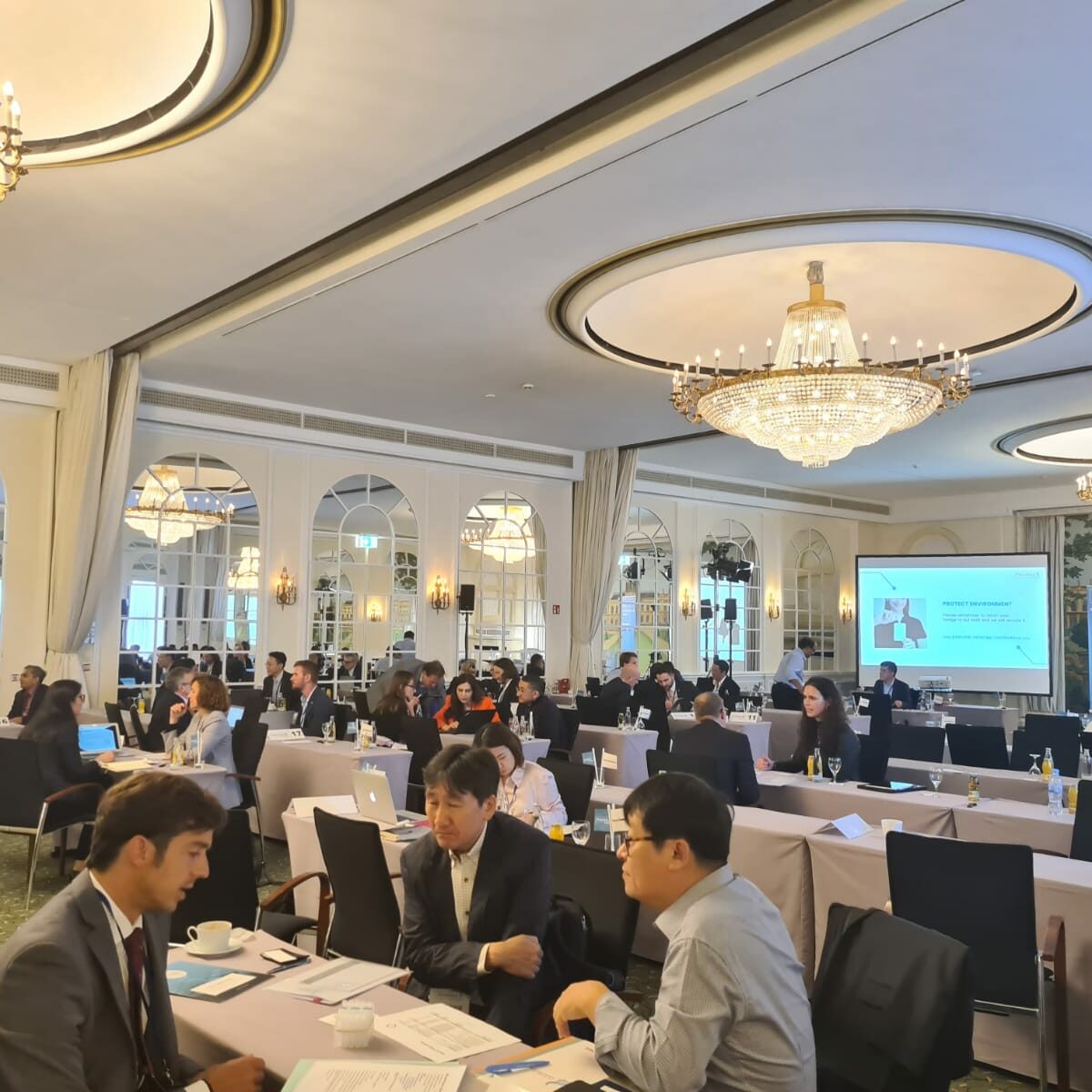 How Does B2B Partnering Work?
The main objective of the event is to provide meeting opportunities powered by an intelligent digital platform; for growth companies interested in business development and commercial collaborations.
The event offers a digital platform that allows attendees to look for a specific company or a product and then schedule, arrange and attend pre-booked 1-2-1 business meetings.
The PharmaSynergy partnering platform opens two weeks before the live event and ample time is provided to allow attendees to book meetings. The digital platform remains open until the end of the month allowing for plenty of opportunities to network.
2023 Speaker Lineup Featured
Maximo Bandres
Head of Sales Consumer Healthcare, CINFA
Anna Maxwell
Founder and CEO, Maxwellia
Riccardo Marchiori
Head of Global Consumer Healthcare Franchise, Chiesi Group
Thomas Heil 
Vice President, Consumer Health, IQVIA
Cristina Arbelaez
Global Director New Category, Essity
Angelica Lin
Head of Business Development Health & Wellness Brands, Alibaba Group
Firas Nabulsi
Head of Business Development and Marketing, Europe & Middle East, Aspen Pharma Europe
Miguel Mutti  Co-Founder & Managing Partner, Sin&rgetica
Mohamed Saad
Healthcare Business Development, Emerging Markets, Modern Pharmaceutical
Trevor Gore
Founder, Maestro Consulting
Emanuele Spalvieri
Head of Global OTC Pharma Business Development, Weleda
Magda Starula
Consultant, Euromonitor International
Jernej Klopcic
Business Development Director, PharmaLinea
Stacie Chong
Regional Country Manager, APAC, Luye Pharma International
Dr. Francesco Di Pierro
President of the Microbiota International Clinical Society, Scientific Director, PharmExtracta
Milan Herczku
Company Owner, GEMIL Pharma
Oleksandr Torhun
Medical & Regulatory Affairs Director, Global Medical & Regulatory Affairs, OtiPharm Research
Cristiano Rumio
CEO & Co-founder, Metis Healthcare 
2023 PharmaSynergy - OTC Programme
A key value-added feature of the PharmaSynergy-OTC event is its professional and tailored content, designed to meet the specific needs and interests of our audience. We strive to offer not only interesting topics and real cases but also content that is inspiring and actionable for all attendees.
During the upcoming event in Milan in September, we discussed a wide range of relevant subjects, including:
Global analytics and consumer insights
Innovations in the OTC/CHC industry
Rx-to-OTC switch strategies
Strategic portfolio growth in the pharmaceutical sector
Commercial excellence practices
Global markets and partnership opportunities
Add-on therapy projects in the nutraceutical space