What is PharmaSynergy OTC?
PharmaSynergy OTC is a partnering platform for pharma BD & distribution executives focused on OTC/CHC products.
In addition to partnering meetings, PharmaSynergy OTC offers an engaging and informative agenda that delves into the latest industry trends and analytics, successful commercial strategies, and growth drivers, highlighting opportunities in growth markets.
PharmaSynergy OTC runs product-focused B2B partnering meetings specifically designed for companies with portfolios in:
#OTC
#Consumer_care
#Nutraceuticals & #FSMP
#Dermocosmetics / #medical_cosmetics
#Medical_devices
How does B2B partnering work?
The main objective of the event is to provide meeting opportunities powered by an intelligent digital platform; for growth companies interested in business development and commercial collaborations.
The event offers a digital platform that allows attendees to look for a specific company or a product and then schedule, arrange and attend pre-booked 1-2-1 business meetings.
The PharmaSynergy partnering platform opens two weeks before the live event and ample time is provided to allow attendees to book meetings. The digital platform remains open until the end of the month allowing for plenty of opportunities to network.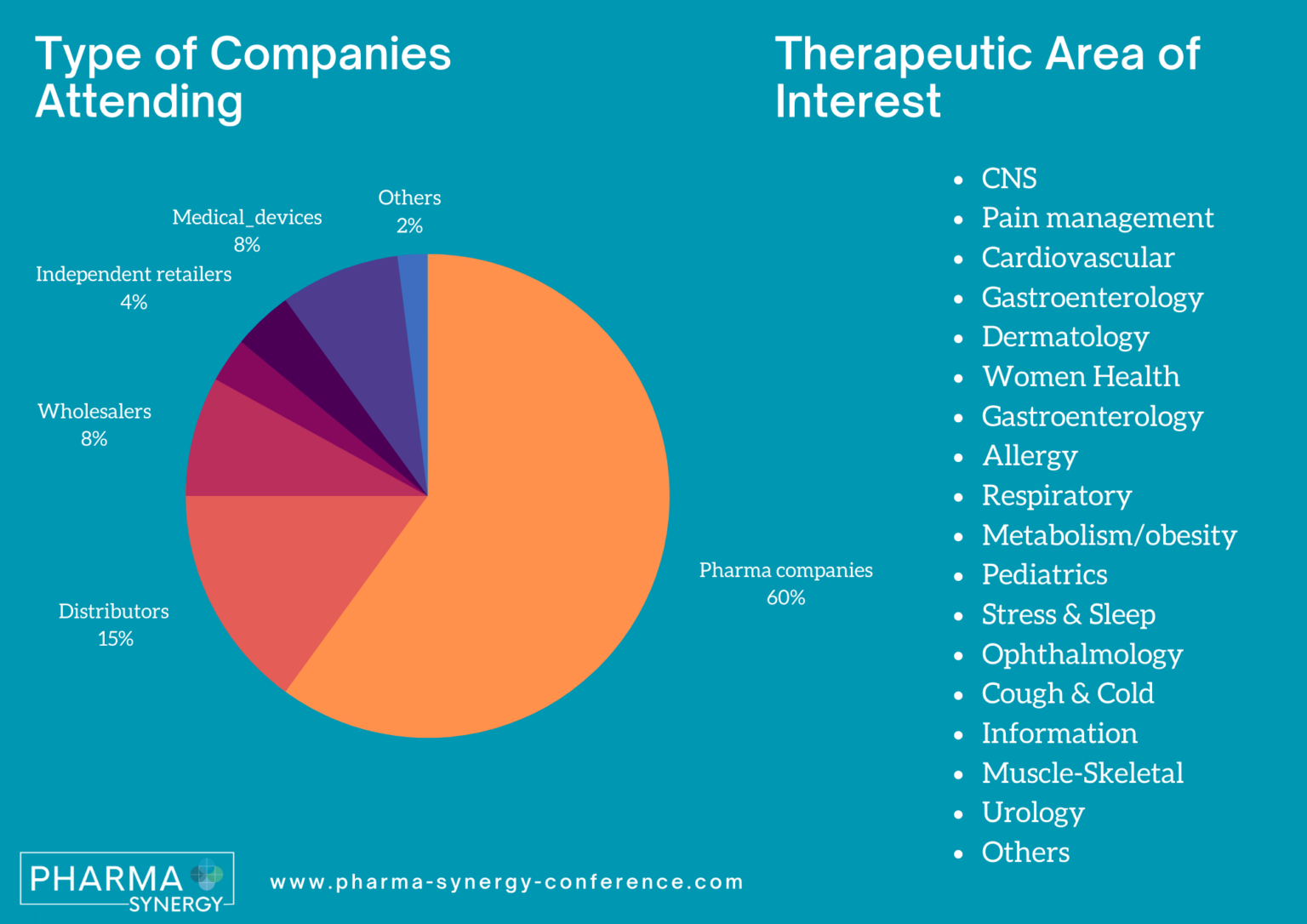 How PharmaSynergy OTC could help you grow your business?
Expand into new geographies by establishing new distribution networks, defining local acquisitions, and forging new partnerships with fellow OTC/CHC-focused peers.
Diversify your product portfolio by identifying new categories that complement your existing offering.
Strengthen your position in existing categories through understanding new trends in Innovation, Digital, and Research & Development.
Thanks to the PharmaSynergy team for a wonderful event and the opportunity to share our thoughts

José Miguel Cuesta, Business Development & Innovation Director at Cantabria Labs
Jernej Klopčič, Director of Business Development at PharmaLinea

An amazing event that combines relevant industry presentations and matchmaking meetings.