Pharma Synergy
#PharmaSynergy is built around 1-2-1 meetings that connect global pharma BD& Licensing professionals, further empowered by the content-driven programme. The event showcases pharma opportunities for internationalisation, in/out-licensing, investment and portfolio development.
2021 PharmaSynergy at a Glance: 2 Co-located Event
s
#PharmaSynergy is co-located with #BioPharma – biosimilars/biobetters focused edition that runs in parallel. The PharmaSynergy- & BioPharma attendees could benefit from the cross-pollinating 1-2-1 meetings depending on their portfolios and plans.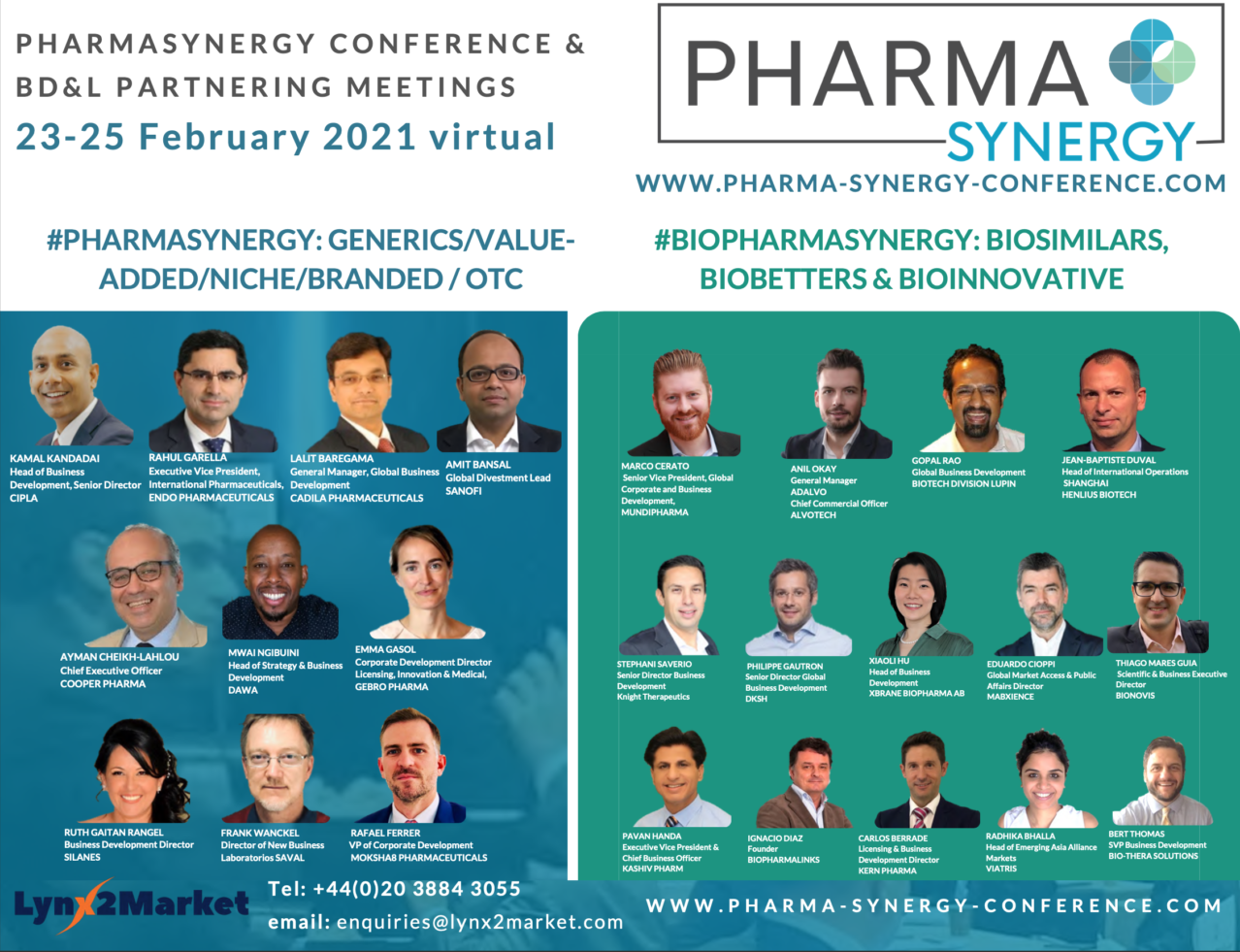 The brochure is ready. Download HERE
PharmaSynergy in Numbers
About the event

FOCUS
International growth strategies
Value creating strategies
Commercial alliances and licensing deals

GLOBAL AUDIENCE
An exclusive opportunity to engage with the like-minded and targeted audience, coming from  40+countries

REGIONAL SPOTLIGHTS
The country-focused sections offering top-level and practical information on the market entries, acquisitions and partnerships in APAC, CIS, MENA & LATAM.

QUALITY MEETINGS
Each 1-2-1 meeting is pre-planned and based on detailed profile information supplied in advance.

INTELLIGENT CONTENT
Outstanding and sincere speakers who are willing to share practical ideas, valuable experience

VITRUAL PLATFORM
An opportunity to stay connected and keep networking with BD&L community on-line