PharmaSynergy works with companies that pursue co-development, partnerships, licensing, and commercial deals. We create a focused and tailored event for our audience.
The program offers a conference agenda, informal networking, and structured meetings that are empowered by a match-making platform.
The ability to network and forge partnerships effectively is what makes BD&L meetings relevant.
PharmaSynergy offers an intelligent way to reach out to your global colleagues by organising and enabling 30-minute long pre-arranged 1-2-1 business meetings.
For each company and delegate, we create a profile that includes specific and relevant information such as therapeutic area, geography, in/out-licensing interests, and more.
This enables efficient and targeted partnering requests and conversations. Each 30-minute meeting slot will be reflected in your schedule, and a personal table will be assigned for each meeting on the day of the event.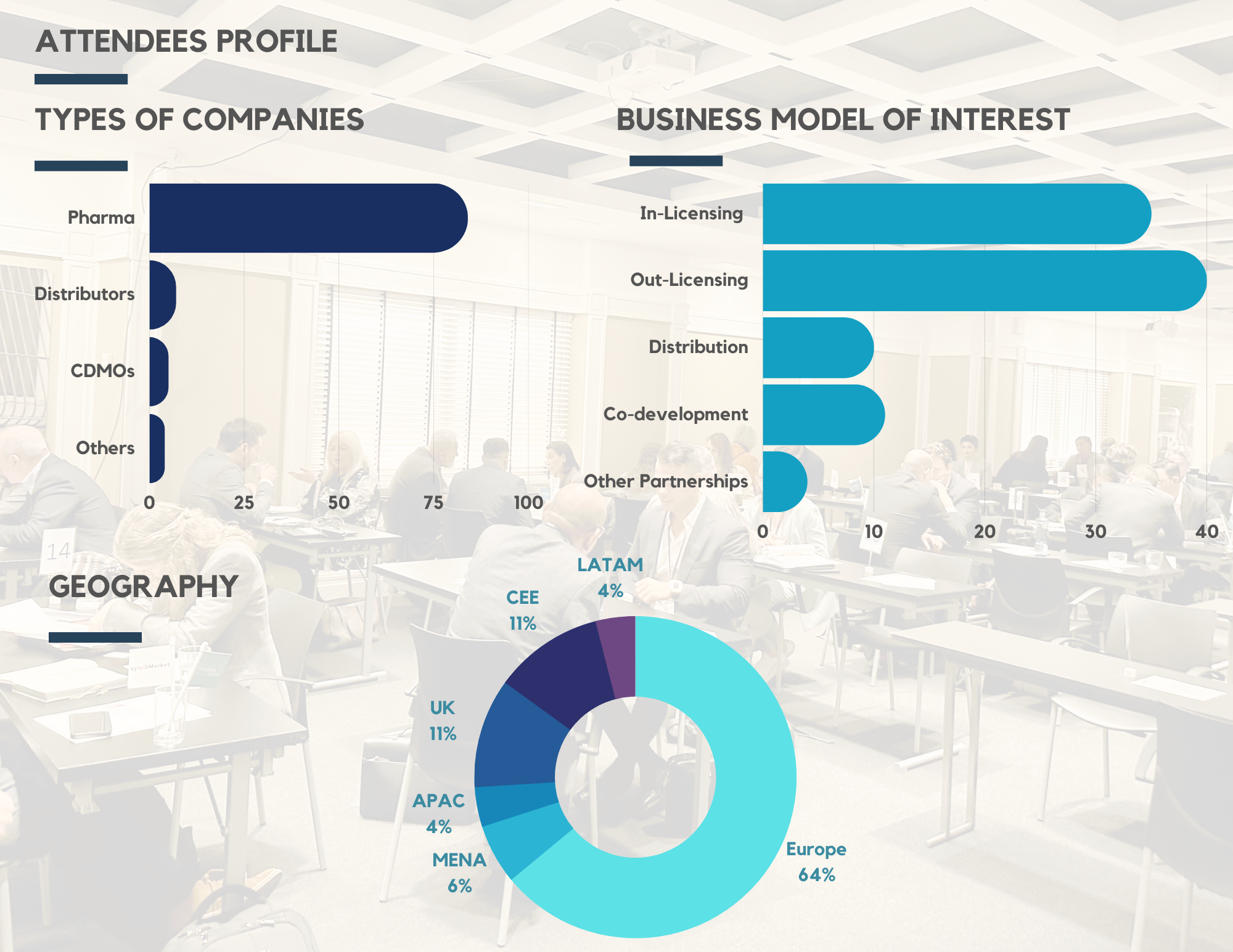 The conferences are an integral part of our partnering events and are a source of meaningful content, analytical information, and in-depth discussions on topics that are relevant to our attendees.
We aim to create an event program that focuses on current trends and emphasizes partnerships and international expansion in both the event and discussion.
London is calling! We are looking forward to seeing you in London, UK for the next PharmaSynergy edition.